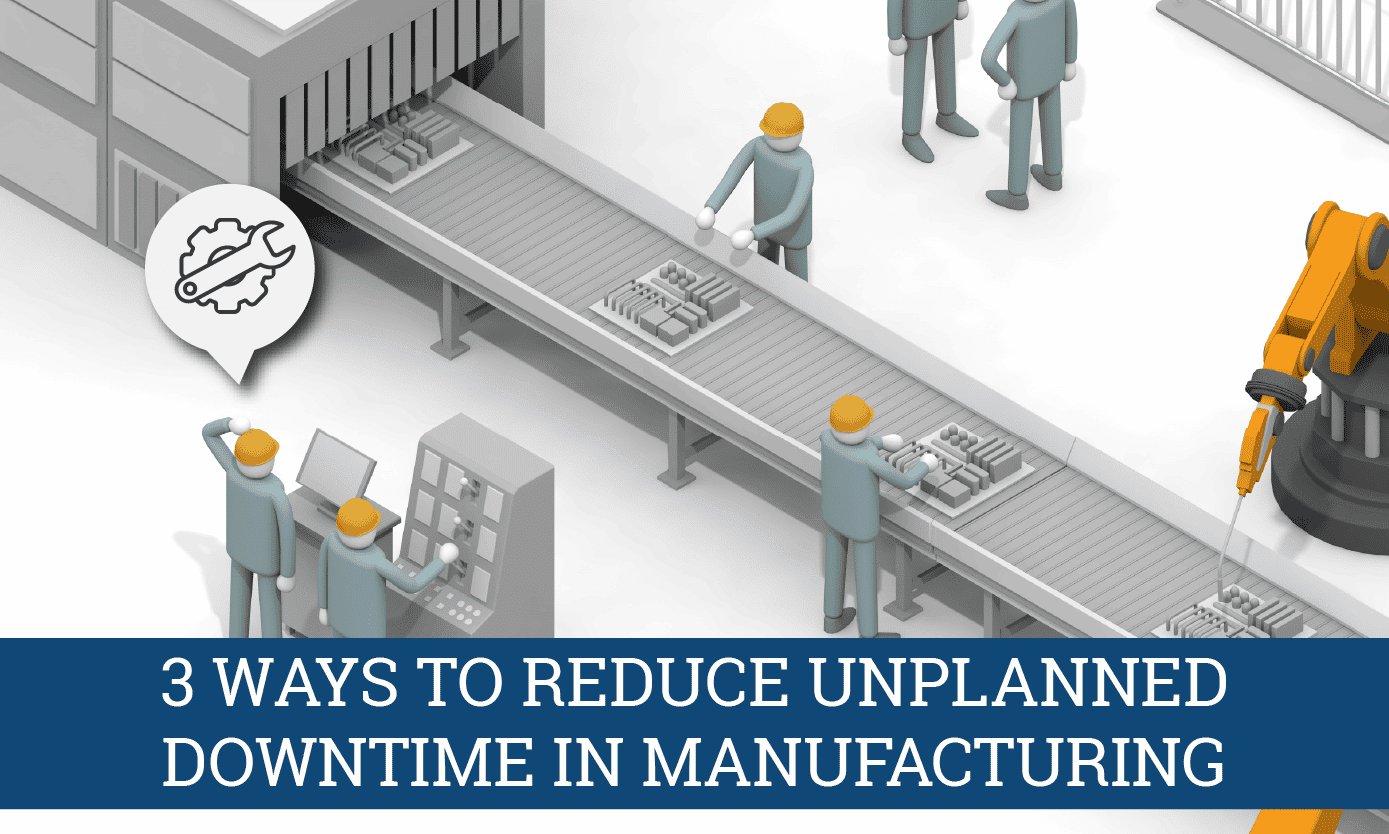 Downtime is an inevitable factor in manufacturing, whether it's at planned intervals for line changeovers, or unplanned downtime due to machinery failure, human error, or any number of unforeseen elements. Unplanned downtime is one of the main areas that negatively impact production in factories, so it's no surprise that many manufacturers aim to reduce unplanned downtime to improve their production and overall bottom line.
What Causes Unplanned Downtime?
Human Error
Human error is one of the most common causes of unplanned downtime in almost every manufacturing industry. Mistakes happen, but it is important for manufacturers to address the areas where errors are most likely to happen and implement plans for improvement.
Regularly updated training programs for new employees and ongoing education and training for existing employees can make a huge difference when it comes to mistakes on the line. Additionally, providing accurate and up-to-date resources for staff to reference if they are uncertain of a process can help ensure no guessing is happening and all team members are following procedures.
Lack of Emergency Planning
One of the most unpredictable scenarios that can cause downtime in manufacturing is environmental crises, such as natural disasters, power outages, or fires. These are the most challenging to overcome, but they can and should be planned for.
Creating a contingency plan for emergencies can help staff understand what they need to do in the event of an emergency to keep themselves safe, and properly shut down equipment and start it back up once production can begin again.
Equipment Failure
Equipment in any factory experiences wear and tear; without proper maintenance, it can break down. Each piece of machinery will have its own maintenance and repair requirement, so it's important for manufacturing facilities to always have documentation for each machine and proper training of staff on cleaning and upkeep.
Additionally, keeping spare parts on hand can make a huge difference in reducing downtime. Rather than waiting multiple days for a part to be shipped from an equipment manufacturer, staff can switch out a part with a spare that is kept in stock in a matter of minutes.
Find out which spare parts we recommend keeping stocked. [link to blog post]
Why is it important to reduce downtime?
While the cost of downtime is different from business to business, the Aberdeen Group estimates that downtime can cost manufacturers anywhere from $10,000 to $250,000 per hour! That's a huge expense no matter how big a company is.
Here's a helpful tool to calculate how much downtime could be costing your company: https://downtimedb.com/Calculator
How can you reduce unplanned downtime in manufacturing?
Planning is everything when it comes to reducing unplanned downtime. Our partners at Garvey offer a line analysis tool to help you calculate where you might have equipment constraints in your production line, and where your line is doing well. With this data, they will help you identify solutions to solve these challenges and improve line throughput.
Unplanned downtime is inevitable in any manufacturing facility. However, maintaining up-to-date procedures and documentation, providing ongoing support and training to employees, and keeping spare equipment parts on hand to help you better keep up with maintenance are a few ways to measurably reduce downtime.